Escape The Treatment and Recovery Trap
The Most Revolutionary Approach To Moving Past Addiction and Recovery
The Definitive Solution To ALL Addictions
Do you want an addiction – a lifelong diagnosis –or do you want to see yourself as having a habit you can solve completely? The answer to that question tells you if The Freedom Model is the answer for you.
The Freedom Model approach with its revolutionary message and extensive research guides you on a empowering path to total FREEDOM without the limitations of treatment and/or recovery.
By dispelling the common addiction myths, you will:
Move Past Addiction Easily
Alcohol and Drugs do not have power over you
Realize Addiction IS NOT a Disease
ADDICTIONS are habits and you have the power to change them
Understand that You Do Not Need Treatment
Treatment Doesn't Work and has worse long term outcomes than doing nothing at all*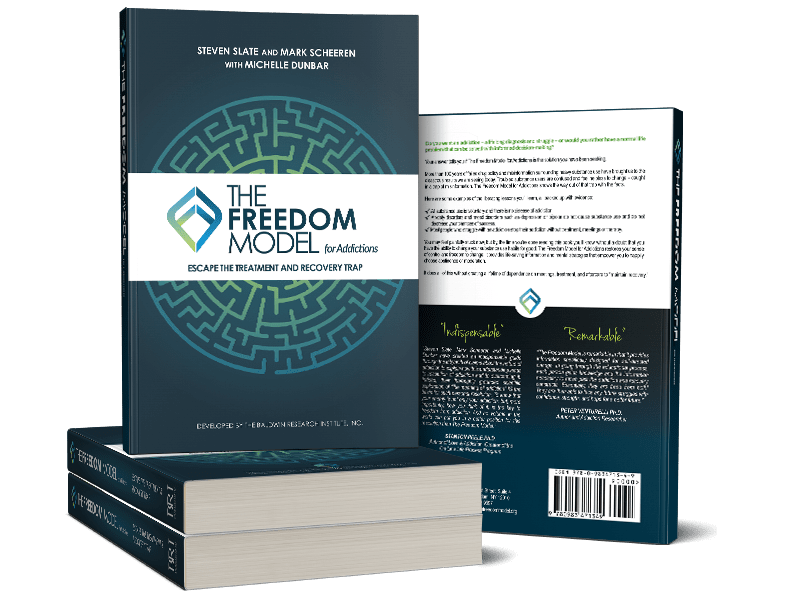 Designed to Unleash Your Full Potential
So You Can Move on with Your Life; Happy, more Fulfilled, and Free
Developed to provide you with the facts. You'll learn the false beliefs behind the addiction and recovery trap. Once you're provided with the true scientific facts and research, it's very easy for you to recognize your path to total freedom.
The Freedom Model is designed to dramatically transform your thinking, broaden your beliefs beyond your current self-limiting choices, and put you once again at the helm, steering your life forward.
End
Destructive Habits and Counterproductive Decision Making
Expand
Your Life Choices to Meet Your Dreams
Embrace
Your Power of Choice through your Free Will