lets tell a different story together – a true story
Media Contact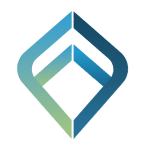 We welcome everyone who wants to learn more about The Freedom Model,
how treatment fails people, how addiction is a myth,
and how people can really change…

The Freedom Model welcomes all inquiries from members of the professional media and organizations.
For the most prompt and thorough response, please review the information below:

INTERVIEWS & APPEARANCES
Steve Slate, Mark Scheeren, and Michelle Dunbar are available for selected interviews and appearances due to limited scheduling availability.
PROFESSIONAL MEDIA REPRESENTATIVES ONLY
Contact our media team
GENERAL QUESTIONS ABOUT THE FREEDOM MODEL
Contact Us
To ensure a detailed and timely response to your inquiry, please provide as much information as possible.
Fields marked with an * are required.
Please note that this form is for members of the press only. If you are not a member of the press, please visit our contact us page to locate the appropriate contact information.
[ninja_forms id=1]