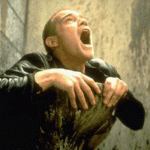 Here is a story whose interpretation defies all common sense, and serves as a perfect example of public attitudes about addiction and treatment, and how brainwashed we are by the recovery culture.  The european press is reporting that in 2009 there were 432 deaths from overdose in Scotland, and that 172 of those deaths were people who had never received treatment for addiction.  So how do they interpret this?  The Press Association and BBC News both reported that with more than a third (39%) of those who OD'ed being untreated – these deaths serve as evidence that they need to do a better job of getting people into treatment!
Speaking during a visit to an Alcohol and Drugs Partnership in Fife on Tuesday, Fergus Ewing, minister for community safety, said: "This report makes very difficult and distressing reading. Earlier intervention through treatment may have been able to steer these people away from addiction and into recovery.

"This Government recognises the importance of people with drug problems being able to access the right treatment and support, at the right time. The Scottish Government believes that our national drugs strategy, the Road to Recovery, will make the difference.
You can read the story here: Many drug addicts 'miss treatment' UPDATE: the article was removed from the old link, but a copy of it exists at a Teen Challenge website: http://www.tclondon.org.uk/pages/news/many-drug-addicts-miss-treatment.php
Or, watch video of the clueless BBC report here: Drug Treatment 'Not Reaching Addicts'
I guess that's one way of looking at the data, but if I believed that treatment worked, I would probably look at it in the reverse way.  I'd be shocked to find that nearly two thirds of those who died had gotten treatment.  That might make me question whether the treatment is actually effective – it might make me think that people do better without treatment.  But who am I?
I have tried to track down some info on how many people are addicted versus how many receive treatment in Scotland –  a scottish equivalent to the NESARC data, but I have not been able to find such info.  If you know of any, please pass it along to me.  If more than 61% of addicted Scots are receiving treatment, then the treatment may be considered successful in preventing overdose deaths, and these journalists concerns may be warranted – if exactly 61% of addicted Scots have received treatment, then the effect in reducing overdose deaths is a wash – if less than 61% of addicted Scots have received treatment, then their treatment has fatally failed.  Here in the US, only about 25% of people ever get treatment – if they're anything at all like us, then this story should be a wake-up call about the failure of treatment rather than the failure to get people into treatment.